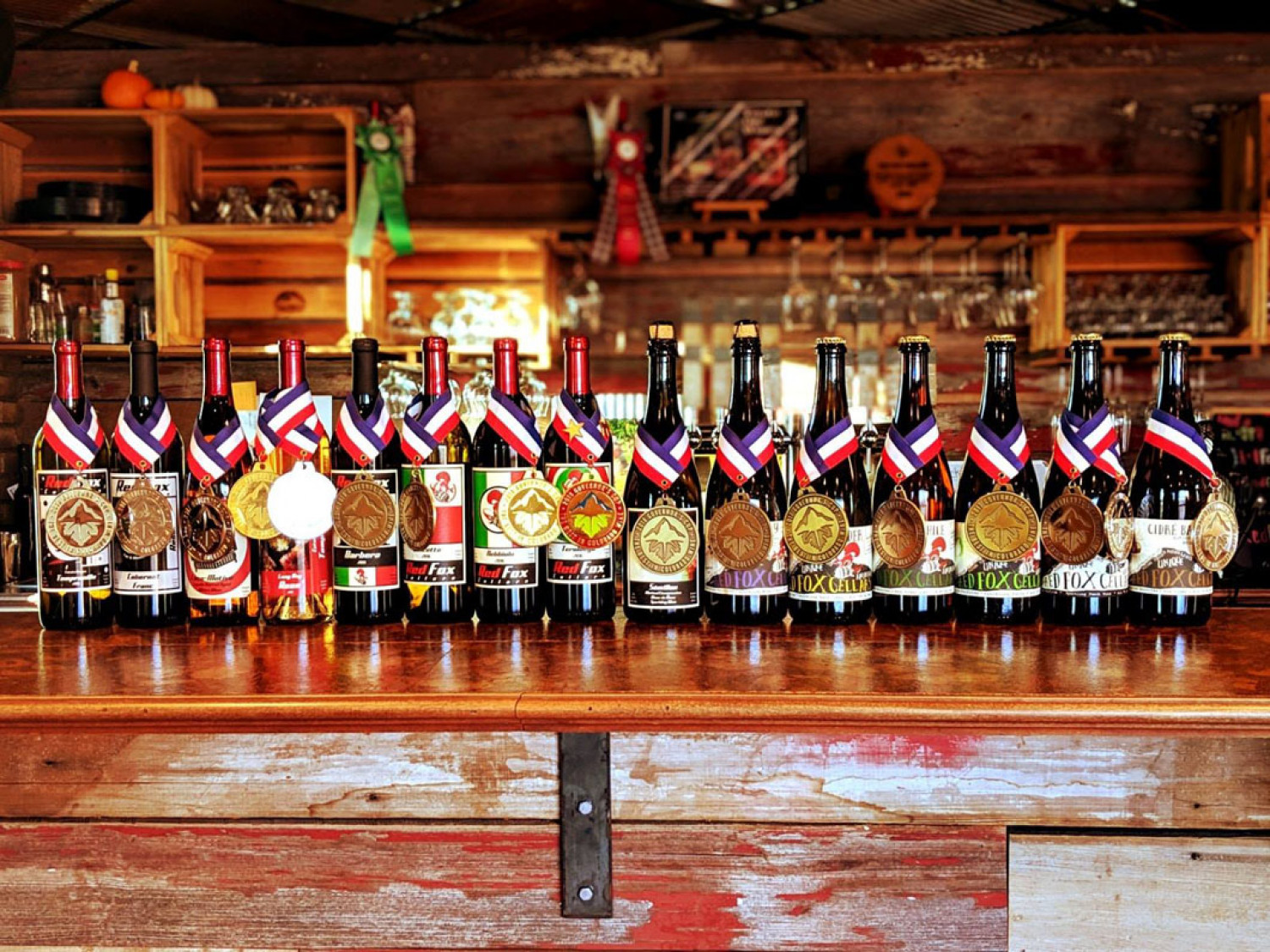 WINE FLIGHTS
Our wine tastings are the perfect way to taste wine varieties you are already familiar with while at the same time discover new favorites. We offer tasting in a variety of flights:
If you order a wine tasting fight and purchase a bottle of wine from that particular flight, the flight will be discounted.
If you order more than one wine tasting flight and purchase a bottle from each flight we will discount each flight.
Want to taste one from each flight, taste any individual wine a la carte.
CIDER FLIGHTS
We also offer a full hard cider flight with all eight rotating varieties on tap (this flight is not comped if a bottle is purchased).
Red Fox Cellars' is conveniently located along the Palisade Fruit and Wine Byway between Front Street and G Road on 36 Road. From Front Street, turn north on 36 Road, go up and over the railroad tracks, and we'll be on your left. From G Road (The Fruit and Wine Byway), turn south on 36 Road and continue south until you see the large gray and red building. That's us on your right! Visit our tasting room to see what all we have to offer.
Mon: 11:00AM-5:00PM
Tue: 11:00AM-5:00PM
Wed: 11:00AM-5:00PM
Thu: 11:00AM-5:00PM
Fri: 11:00AM-7:00PM
Sat: 11:00AM-7:00PM
Sun: 11:00AM-5:00PM